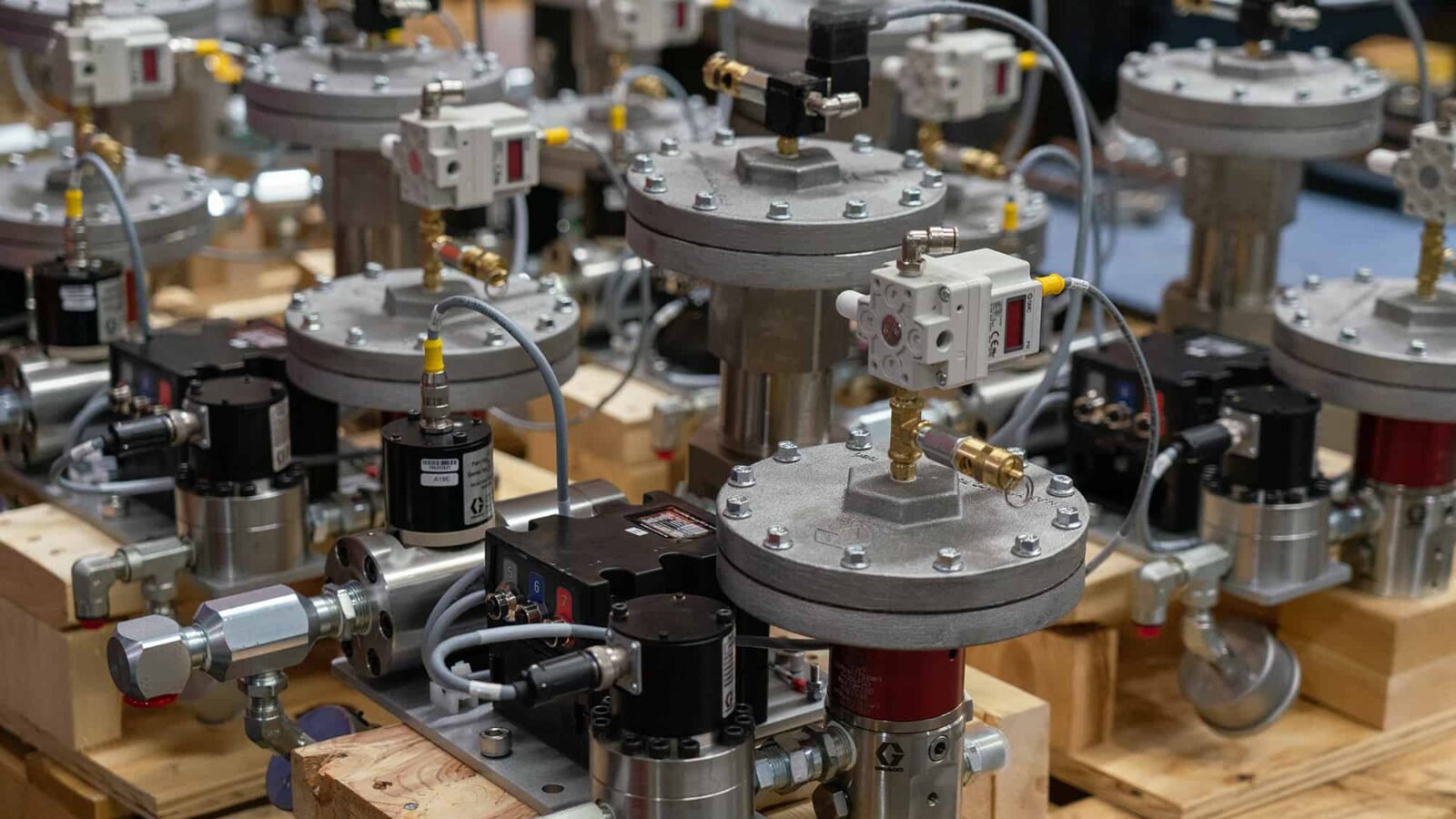 Demand-Driven Education To Close Skills Gap
Demand-Driven Education To Close Skills Gap
WASHINGTON, D.C., 06/21/17 –
Secretary of Labor Alexander Acosta spoke at the National Association of Manufacturers Summit in Washington, D.C. this morning highlighting the importance of manufacturers' role in efforts to close the skills gap for the U.S. economy. With 2 million projected vacant jobs by 2025, and 350,000 job openings in manufacturing this month alone, Secretary Acosta emphasized apprenticeship programs and the critical role they play as part of the solution to the workforce problems facing manufacturers of all sizes. Apprenticeships offer a critical opportunity for prospective employees to develop the needed skill sets for modern-day manufacturing. By promoting apprenticeships and ensuring existing workforce development programs are effective and of high quality, manufacturers are creating more affordable pathways for students and the next generation to get jobs. Acosta applauded this "earn-while-you-learn" approach, and stressed that the employers in the room are critical to closing this gap, as they know what skills are needed for today and tomorrow's workforce.
Also speaking to the Summit today, House Majority Leader Kevin McCarthy addressed workforce issues, stating the Perkins Act reauthorization bill which will be voted on in the House this week, and noted the world of technology and workforce has changed drastically since the last time this critical piece of legislation was reauthorized in 2006. Additionally, Majority Leader McCarthy urged manufacturers to open their doors to lawmakers, establish relationships with community colleges, and speak up about the skills needed in their workplace.
Employers are a critical link in up-skilling the manufacturing workforce to meet the current and future needs of advanced manufacturing. Click here to learn more about apprenticeships, and everything you need to get started with your own apprenticeship model. The Manufacturing Institute is the authority on the attraction, qualification and development of world-class manufacturing talent. To learn more about what the Institute does to advance this agenda and how you can help us in our mission go to www.themanufacturinginstitute.org.
-About the MI-
The Manufacturing Institute is the social impact arm of the National Association of Manufacturers. We drive programs and research to promote modern manufacturing and jumpstart new approaches to growing manufacturing talent. For more information, please visit www.themanufacturinginstitute.org.
The National Association of Manufacturers (NAM) is the largest manufacturing association in the United States, representing small and large manufacturers in every industrial sector and in all 50 states. Manufacturing employs more than 12 million men and women, contributes $2.25 trillion to the U.S. economy annually, has the largest economic impact of any major sector and accounts for more than three-quarters of private-sector research and development. The NAM is the powerful voice of the manufacturing community and the leading advocate for a policy agenda that helps manufacturers compete in the global economy and create jobs across the United States. For more information about the Manufacturers or to follow us on Shopfloor, Twitter and Facebook, please visit www.nam.org.
733 10th St. NW, Suite 700 • Washington, DC 20001 • (202) 637-3000