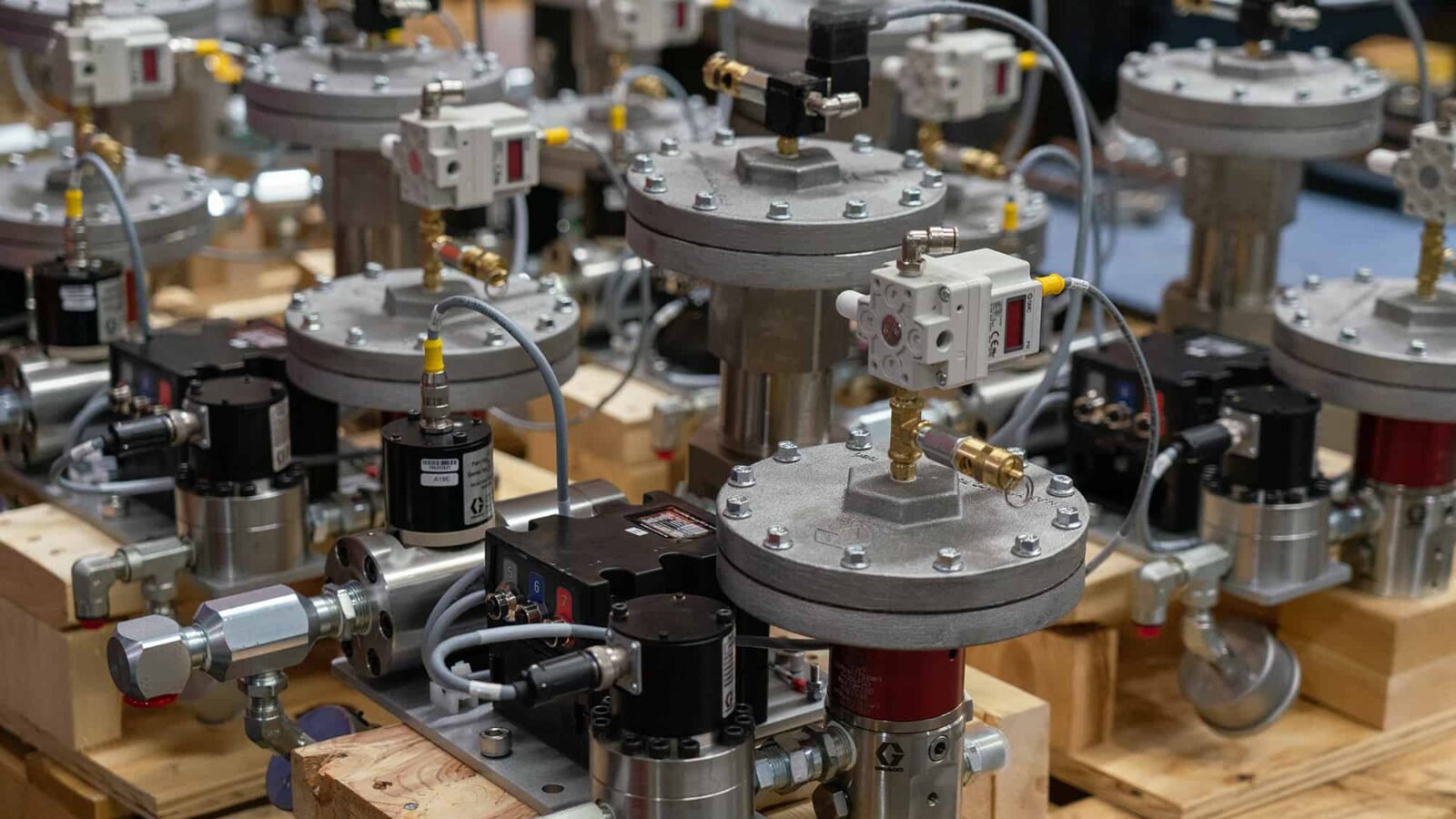 NAM's Timmons Named to DOL Apprenticeship Task Force
NAM's Timmons Named to DOL Apprenticeship Task Force
WASHINGTON, D.C., 10/16/17 –
Today, the U.S. Department of Labor (DOL) announced National Association of Manufacturers (NAM) President and CEO Jay Timmons will serve on its Task Force on Apprenticeship Expansion.
"President Donald Trump knows that generations of Americans saddled with massive debt and locked into narrow career paths is a crisis. We need a dramatic culture shift in America, so that kids and parents see the promise of careers in modern manufacturing and have the tools to create their and our future. I look forward to advancing this critical work as part of the Department of Labor's Task Force on Apprenticeship Expansion. Manufacturers are grateful to President Trump and Secretary of Labor Alexander Acosta for embracing this charge so rapidly and decisively," said Timmons. "With some 2 million jobs likely to be unfilled by 2025, recruiting and preparing more people for the manufacturing workforce is more important than ever. Initiatives like this task force are a great example of how the government and the business community can work together to promote and support rewarding and high-paying careers in modern manufacturing."
Timmons' appointment adds to his role as a national leader in workforce-development issues involving the manufacturing sector. Timmons also serves as the chairman of the board of the NAM's Manufacturing Institute, its 501(c)(3) affiliate, whose mission is to attract, train and retain the world-class talent required to ensure that manufacturers in the United States can compete in the global economy. The NAM, through the Institute and innovative efforts like its Creators Wanted campaign, has been a leader in addressing the skills gap faced by manufacturers.
President Trump's executive order on expanding apprenticeships directs the secretary of labor to form the Task Force on Apprenticeship Expansion. This task force, representing the views of companies, trade and industry groups, educational institutions and labor unions, brings to the table substantial experience in workforce education. The task force's mission is to advise the president on strategies and proposals to promote apprenticeships nationwide.
-About the MI-
The Manufacturing Institute is the social impact arm of the National Association of Manufacturers. We drive programs and research to promote modern manufacturing and jumpstart new approaches to growing manufacturing talent. For more information, please visit www.themanufacturinginstitute.org.
The National Association of Manufacturers (NAM) is the largest manufacturing association in the United States, representing small and large manufacturers in every industrial sector and in all 50 states. Manufacturing employs more than 12 million men and women, contributes $2.25 trillion to the U.S. economy annually, has the largest economic impact of any major sector and accounts for more than three-quarters of private-sector research and development. The NAM is the powerful voice of the manufacturing community and the leading advocate for a policy agenda that helps manufacturers compete in the global economy and create jobs across the United States. For more information about the Manufacturers or to follow us on Shopfloor, Twitter and Facebook, please visit www.nam.org.
733 10th St. NW, Suite 700 • Washington, DC 20001 • (202) 637-3000