2020 Annual Report
Message from Carolyn Lee, Executive Director, The Manufacturing Institute
As manufacturers and the country confronted the most significant health and economic crises in generations, The Manufacturing Institute delivered for the industry, advancing on our mission to inspire, educate and empower the manufacturing workforce of today and tomorrow. In the face of a year unlike anything we have ever imagined, we grew our impact, expanded and adapted critical programs to support more people on their path toward manufacturing careers and developed new initiatives to help manufacturers—and more Americans—seize opportunities.
Our team came together to accelerate our ongoing work to show the value and promise of our industry and empower manufacturers and emerging workers with programs such as the STEP Women's Initiative, Heroes MAKE America and FAME. Just like manufacturers in the United States, we met problems with solutions and turned obstacles into new successes, pivoting to virtual programming and expanding our audiences with events such as MFG Day, which reached 50 million viewers, and the STEP Ahead Awards, which reached larger audiences than ever.
We led the industry in forging a path to identify and address systemic barriers that hold back communities. The MI developed essential diversity and inclusion resources and conducted roundtables to help manufacturers integrate D&I best practices into their organizational culture and day-to-day operations. We made strides to close the opportunity gap and skills gap and build a more equitable and diverse workforce. Notably, we spearheaded efforts to promote and collect tangible commitments for the industry-led Pledge for Action.
As one of the most trusted voices on the industry landscape and the U.S. economic outlook for manufacturers, we produced insightful research, together with key partners, to help empower and guide decision-makers during this unique time. For example, we produced a study with KPMG assessing the cost of doing business as a manufacturer in the U.S. relative to operating in 16 main global trading partners. In addition, our findings highlighted unique opportunities to strengthen manufacturing operations and make the sector healthier and more competitive in the long term.
To build on that progress in 2021, we're scaling up our premier workforce development and education programs, securing targeted partnerships to grow our reach and tackle specific workforce challenges. Our new partnership with Union Pacific, for example, expanded our efforts to bring more women and youth into manufacturing. Our work with Caterpillar Foundation will broaden our outreach to veterans, while a recently announced partnership with the Charles Koch Institute will focus on expanding second-chance hiring opportunities industrywide. In addition, the MI and the National Association of Manufacturers launched the "This Is Our Shot" project to help manufacturers get their teams and communities safely vaccinated.
As you'll see in this report, the MI showcased its adaptability all throughout 2020, rising to every challenge to welcome and prepare the next generation of modern manufacturing workers—and to position us for even greater achievements in 2021.
Thank you,
Carolyn Lee
Executive Director
The Manufacturing Institute

Workforce: Supporting Your Team
Manufacturers must attract new employees to do the jobs of the future, but we also need to train and upskill people for the jobs we have now. Even in the midst of a global pandemic, The Manufacturing Institute has pushed forward through far-reaching and comprehensive programs to make these goals a reality.
Innovative Programs
The MI offers a constellation of targeted initiatives focused on expanding and strengthening the manufacturing workforce.
STEP Women's Initiative
The MI stepped up our work to recruit and support women in manufacturing and created the dynamic virtual STEP Ahead Awards to recognize winners from the biggest pool of nominations ever. To keep the focus on closing the gender gap, the STEP Forward regional series transitioned to virtual events reaching more than 1,000 people to learn and share best practices for building the network for women throughout the sector.
2020 STEP Ahead Awards
Take a look at the women who inspired and strengthened our manufacturing industry in 2020 at this year's STEP Ahead Awards.
Our 2020 STEP Ahead Awards offered an innovative virtual forum that honored the past, present and future of women in manufacturing.
2020 STEP Ahead Awards to a virtual event with an audience of 1,500+ viewers from 17 countries
1,000+ persons participated in STEP Forward events in 2020
Heroes MAKE America
In our third year, Heroes MAKE America expanded its impact beyond the classroom to build an even more robust connection from the military community to manufacturing careers. In addition to continuing operations at four participating sites, we created "Heroes Connect: Military to Manufacturing," so that military job seekers could engage virtually with manufacturers nationwide and enhanced our support for our female participants by introducing Women Veterans Roundtables with STEP alumnae who also served.
Launched Heroes Connect: Military to Manufacturing engaging 40+ companies
Placement of Heroes MAKE America Graduates in 38 states and 3 countries.
Diversity and Inclusion
Manufacturers work best when we harness the skills and experiences of people in the communities we serve—and the MI has created a robust D&I initiative to do just that. Launched in January and rapidly expanding to meet manufacturers' needs in the spring of 2020, the MI hosted nine roundtables featuring speakers from 45 manufacturers to share best practices on closing the opportunity gap in the sector. The MI also held an inaugural D&I Summit and is building resources to support the work throughout the industry. The MI is also supporting the NAM's commitment to fulfil the Pledge for Action to close the opportunity gap while closing the skills gap.
Launched Virtual D&I Roundtable Series featuring 45+ manufacturers directly as panelists
5,000+ engaged in MI D&I resources in 2020
FAME
Throughout 2020, the MI expanded support for the Federation for Advanced Manufacturing Education, supporting chapters through initial COVID-19 response with weekly video calls and retooling all trainings for virtual delivery even as we grew the program across the country. These innovations strengthened the existing network and built momentum for growth. Founded by Toyota and transitioned to the MI in 2019, FAME continues to attract attention as a proven method for training global-best, multiskilled technicians. The COVID-19 closures did not slow the projected growth of this initiative, and FAME emerged from 2020 stronger than before.
| | |
| --- | --- |
| | 700+ students enrolled and 300+ companies sponsoring students in FAME USA in 2020 |
TheManufacturingInstitute.org
Our new, revamped MI website now serves as an innovative hub for workforce resources and manufacturing economic research that can't be found in one place anywhere else.
MFG Day
The MI and NAM used this moment to make our annual MFG Day bigger and more effective than ever, rallying the industry and sponsors around a virtual MFG Day to connect students with the industry at this critical moment through hundreds of virtual events reaching more than 50 million people.
Creators Wanted
Our campaign for a diverse and sustainable manufacturing workforce pivoted immediately to shine the light on the extraordinary creators responding to COVID-19 and developed a virtual tour to promote our efforts until we can hit the road in person.
Community Leadership
Our commitment to our workforce extends well beyond our shop floors, into our communities across the nation. In the wake of George Floyd's killing and the resulting nationwide protests, the NAM Executive Committee voted on June 11, 2020, to adopt an 11-point commitment plan for manufacturers to advance justice, equality and opportunity for Black people and all people of color.
Trane Technologies Chairman and CEO and NAM Board Chair Mike Lamach spearheaded the Task Force on Closing the Opportunity Gap, which provided recommendations to the NAM Board. The task force recommended a bold roadmap to bring the pledge efforts to fruition and close the opportunity gap and the manufacturing skills gap, and on behalf of the industry, the NAM made the following commitment:
By 2025, manufacturers commit to taking 50,000 tangible actions to increase equity and parity for underrepresented communities, creating 300,000 pathways to job opportunities for Black people and all people of color. In doing so, manufacturing will reflect the diversity of the overall U.S. workforce by 2030.

Companies are submitting their own individual commitments to support these goals. Read more about our pledge and how companies can add their commitments here.
Board of Directors
The Manufacturing Institute's Board of Directors brings together unmatched experience and expertise in manufacturing in the United States. Their leadership makes it possible for the Institute to grow and support the manufacturing industry's skilled workers for the advancement of modern manufacturing.
Chairman of the Board
Jay Timmons
President and CEO
National Association of Manufacturers
2020 Board of Directors
Todd Boppell
Chief Operations Officer
National Association of Manufacturers
Karl Hutter
President and Chief Executive Officer
Click Bond, Inc.
Chris Nielsen
Executive Vice President – Product Support and Chief Quality Officer
Toyota Motor North America
Nicholas Pinchuk
Chairman and Chief Executive Officer
Snap-on Incorporated
David Steel
EVP – Head of Corporate Affairs
Samsung Electronics America
Kathy Wengel
Executive Vice President and Chief Global Supply Chain Officer
Johnson & Johnson
OFFICERS
Julie Chase
Senior Compliance Counsel
National Association of Manufacturers
Carolyn Lee
Executive Director
The Manufacturing Institute
Tim Rogers
Treasurer
National Association of Manufacturers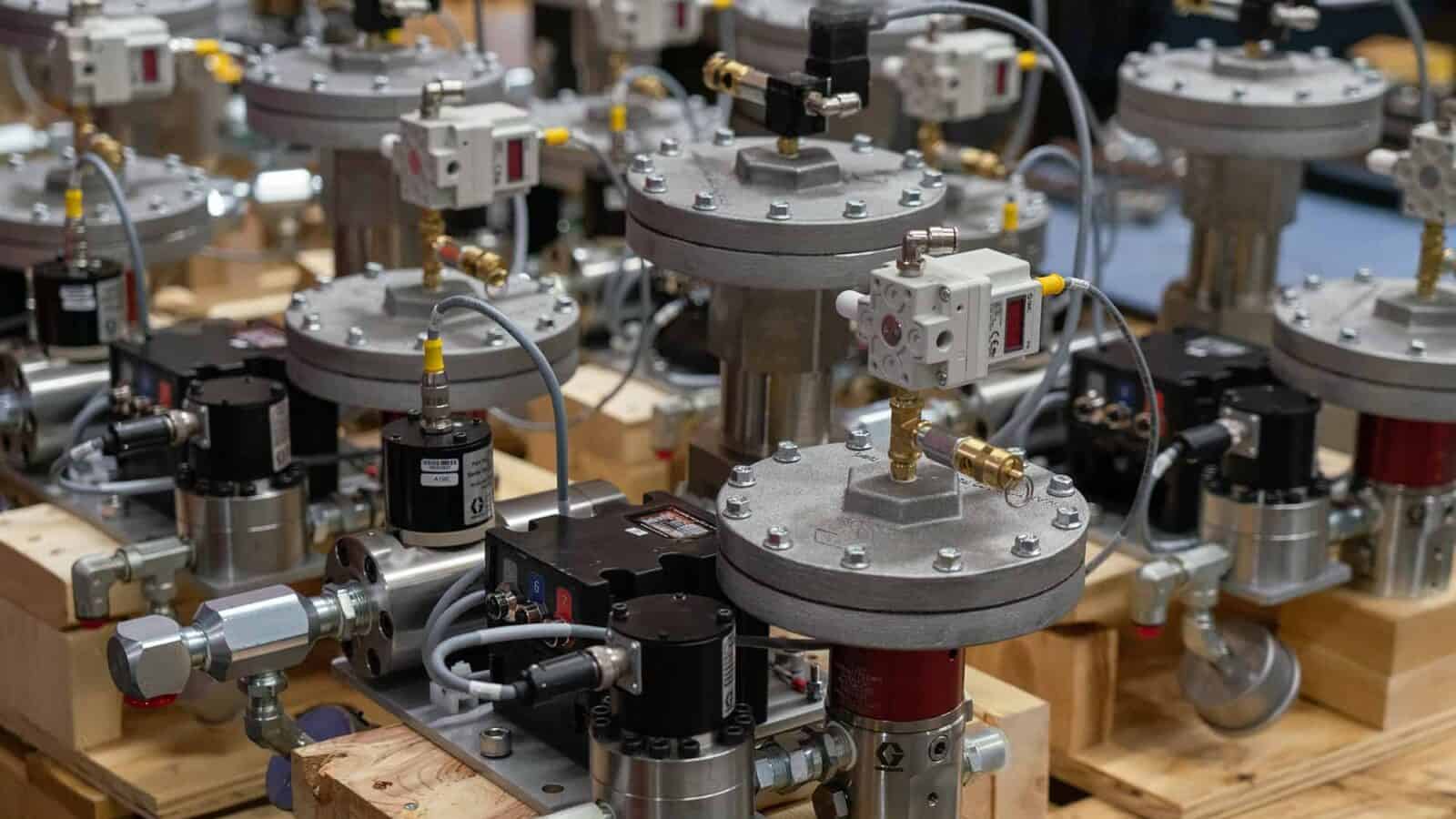 Board of Advisors
The Manufacturing Institute is advised by an extraordinary group of leaders from manufacturers, across all sectors. The Board of Advisors helps guide the Institute's strategy for growing and supporting the manufacturing industry's skilled workers for the advancement of modern manufacturing.
2020 Board of Advisors
Stephanie Cameron
Community Relations Administrator
AAON
Leah Curry
President
Toyota Motor Manufacturing, Indiana, Inc.
Christopher Del Vecchio
Global OTD Succession Planning Manager
Caterpillar Foundation
Erkan Erdem
Economic & Statistical Consulting
KPMG
Eric D. Isbister
Chief Executive Officer
GenMet Corp
Rob Parkins
Principal, Strategy and Operations
Deloitte
Richard L. McLeod
Vice President-Product Supply, Global Family Care
The Procter & Gamble Company
Troy McGhee
Senior Vice President, Global Manufacturing & Quality North America Operations
Fresenius Medical Care North America
Michelle Murphy
Vice President, Inclusion & Diversity
Trane Technologies
Megan Pollock
Vice President, Strategic Communications
Samsung Electronics America
TR Raimondo
Chairman & Coach
Behlen Mfg. Co.
Leslie Suffredini
Director of Operations
Arconic
Thomas A. Waller
Director, Industrial Products
PricewaterhouseCoopers LLP