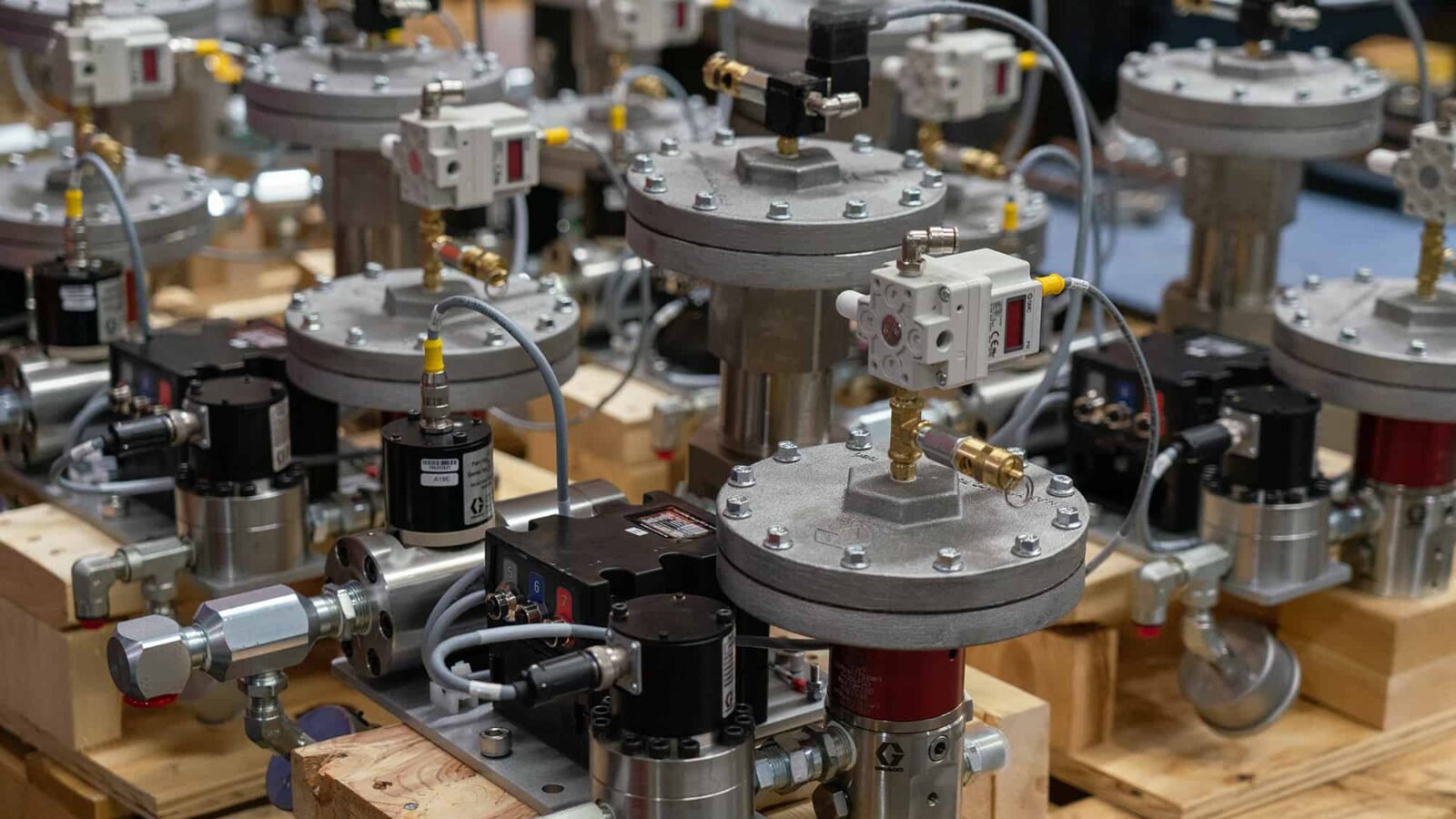 Manufacturing Industry Faces Unprecedented Employment Shortfall: 2.4 Million Skilled Jobs Projected to Go Unfilled According to Deloitte and The Manufacturing Institute
Manufacturing Industry Faces Unprecedented Employment Shortfall: 2.4 Million Skilled Jobs Projected to Go Unfilled According to Deloitte and The Manufacturing Institute
PERSISTENT SKILLS SHORTAGE COULD RISK $454 BILLION IN ECONOMIC OUTPUT IN 2028, OR 17 PERCENT OF U.S. MANUFACTURING'S GDP CONTRIBUTION
WASHINGTON, D.C., 11/14/18 –
As growth in the U.S. economy continues and manufacturers create more and more jobs in a thriving sector, the industry's pre-existing workforce crisis could get even worse, according to a new 2018 skills gap study, released today by Deloitte and The Manufacturing Institute—the social impact arm of the National Association of Manufacturers (NAM). The widening manufacturing skills gap is expected to grow from about 488,000 jobs left open today to as many as 2.4 million manufacturing jobs going unfilled between this year and 2028 (compared with 2 million jobs between 2015 and 2025 per our earlier study). In turn, $454 billion in manufacturing GDP could be at risk in 2028, or more than $2.5 trillion over the next decade.
"Manufacturers in the United States are experiencing some of the highest levels of growth we've seen in decades, yet the industry seems unable to keep up with the resulting rebound in job growth," said Paul Wellener, vice chairman, Deloitte LLP, and U.S. industrial products and construction leader. "With nearly 2 million vacant new jobs expected by 2028, compounded by 2.69 million vacancies from retiring workers, the number of open positions could be greater than ever and might pose not only a major challenge for manufacturers but may threaten the vitality of the industry and our economy."
"While the manufacturing industry today is thriving and optimistic, the sector's workforce crisis seems to be casting a dark cloud over the future. About 73 percent of manufacturers cite this crisis as their top concern according to the NAM's latest 'Manufacturers' Outlook Survey,' and The Manufacturing Institute's new study with Deloitte only underlines the urgency of taking on and solving this challenge," said Carolyn Lee, executive director of The Manufacturing Institute. "There are a variety of factors driving this crisis, from having the wrong perceptions about what modern manufacturing jobs look like to not having the necessary skills to get them, which is why The Manufacturing Institute is working hard to solve it in a multifaceted way. We're driving a range of initiatives, designed to engage and inspire more young people, more women, more veterans and more Americans of all backgrounds to build great careers in the industry that built our country."
Understanding the skills gap crisis
Five out of 10 open positions for skilled workers in the U.S. manufacturing industry remain unoccupied today due to the skills gap crisis. These "skilled positions" require specific training or skillsets and often take months to fill. These include positions for skilled production workers, supply chain talent, digital talent, engineers, researchers, scientists, software engineers and operational managers. The study points to the top reasons these positions tend to go unfilled, with the negative perception of the manufacturing industry topping the list (45 percent), followed by the notable shift in desired skillsets due to the introduction of advanced technologies (36 percent) and retirement of baby boomers (36 percent).
Over the next three years, the inability to fill open positions is expected to have the greatest impact on manufacturing companies that are maintaining or increasing production levels to satisfy growing customer demand (51 percent). This will likely also pose a challenge for nearly half of manufacturers responding to new market opportunities and those increasing growth as measured by revenue (47 percent each).
Closing the gap
"To address the skills shortage, companies are trying new ways to fill the gap and appeal to candidates," said Chad Moutray, director, Center for Manufacturing Research and chief economist, National Association of Manufacturers. "Some manufacturers are shifting their own policies to be more adaptive and flexible, such as allowing nonproduction work to be done from remote locations, while others are implementing new technology like automation to supplement the existing workforce."
To mitigate the impact of the skills shortage and begin to shrink the gap, most companies surveyed are focusing efforts on several specific areas, including adopting broader HR management practices to hire and retain talent (37 percent) and building knowledge transfer programs to pass on skills between retiring and new workers (32 percent), notes the study. Others have turned to outsourcing certain functions (24 percent).
Additional approaches surveyed manufacturers are taking to solve the employment challenge include:
• Adopting learning and development programs – Along with building programs to transfer knowledge from retirees to new workers, 39 percent of respondents said they are implementing new learning and development programs both internally and externally to help mitigate the skills shortage.
• Increasing flexibility in the hiring process – More than three-quarters (77 percent) of manufacturers are willing to prioritize competencies and potential in job candidates over strict adherence to sometimes arbitrary factors like years of experience, and 65 percent are willing to fill a position and train on the job rather than demanding a certain skillset upfront.
• Tapping retiring, experienced workforce – The anticipated 2.69 million workers retiring from manufacturing jobs in the coming decade are expected to have a significant impact, but it can be turned into a competitive advantage for those manufacturers who are savvy. Developing knowledge transfer programs and creating short-term project opportunities for retirees are ways to potentially retain the value of the most experienced employees.
• Turning to automated technologies and embracing technology – Thanks to technological change, the industry overall is trending quickly towards jobs—including entry-level jobs—that are high-skilled and require irreplaceable human skills, such as creativity, critical thinking, design and innovation. When it comes to more production-focused positions, however, automation is becoming increasingly important in light of the skills gap challenge. Currently, 1 in 4 (26 percent) manufacturers are investing in productivity-enhancing technologies and nearly 60 percent said that they also plan to rely more on automation over the next three years—often as part of an overall strategy to help to alleviate the industry's serious and continuing struggles in finding talent.
• Increasing wages and offering signing bonuses – The majority of companies (83 percent) are prepared to pay more to attract and retain skilled talent, and 8 percent have offered signing bonuses.
To learn more about the study or view the full report, please visit www.themanufacturinginstitute.org/research/skills-gap-in-manufacturing. Follow us at @DeloitteMFG, @TheMfgInstitute and #skillsgap.
About the study 
This series is part of Deloitte and The Manufacturing Institute's fourth skills gap study to understand the depths of today's talent shortage in manufacturing, how jobs are changing due to technology and automation and what measures manufacturers could take to solve today's shortage while preparing their future workforce for success. Through this research, we are engaging with business leaders, educators and policymakers to explore how the manufacturing industry can prepare for a future that is expected to require a markedly different skillset to remain competitive.
About Deloitte 
Deloitte provides industry-leading audit, consulting, tax and advisory services to many of the world's most admired brands, including more than 85 percent of the Fortune 500 and more than 6,000 private and middle market companies. Our people work across more than 20 industry sectors to make an impact that matters—delivering measurable and lasting results that help reinforce public trust in our capital markets, inspire clients to see challenges as opportunities to transform and thrive and help lead the way toward a stronger economy and a healthy society. Deloitte is proud to be part of the largest global professional services network serving our clients in the markets that are most important to them.
About The Manufacturing Institute 
The Manufacturing Institute is the social impact arm of the NAM. We drive programs and research to promote modern manufacturing and jump-start new approaches to growing manufacturing talent. For more information, please visit www.themanufacturinginstitute.org.