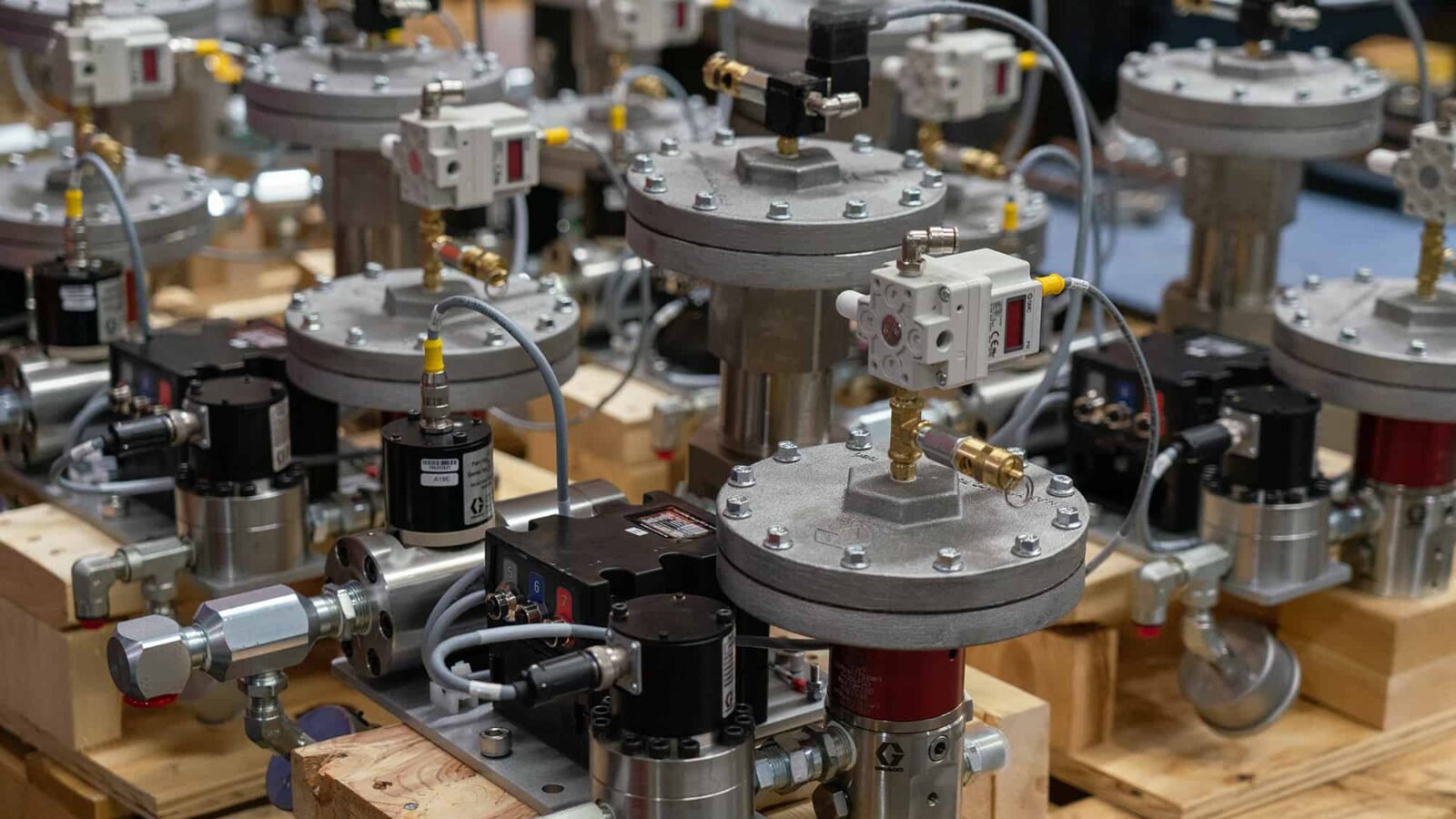 The Manufacturing Institute Announces Samsung as Founding Sponsor of Service Member Training Program
The Manufacturing Institute Announces Samsung as Founding Sponsor of Service Member Training Program
INVESTMENT WILL BOLSTER MANUFACTURING INSTITUTE'S HEROES MAKE AMERICA PROGRAM
WASHINGTON, D.C., 11/14/18 –
The National Association of Manufacturers' (NAM) Manufacturing Institute has announced Samsung will be the Founding Sponsor of its Heroes MAKE America service member training program. The investment—the largest in the program to date—will bolster significantly the continued expansion of the Heroes program. This investment will support more than 4,000 program graduates across seven U.S. military bases by 2021. The Institute made the announcement at a Celebration of Veterans luncheon reception at Fort Hood in Texas to recognize the service of our nation's military members. The event also highlighted the accomplishments of the soldiers who have registered for or graduated from the Heroes program.
"Manufacturing has about half a million open jobs and needs skilled workers to fill them, and every year, about 200,000 service members return home with just the kind of skills and experience that would make perfect additions to nearly any shop floor," said Carolyn Lee, executive director of The Manufacturing Institute. "Manufacturing careers are great opportunities for veterans to find their next calling and join a new mission, and thanks to today's generous investment by Samsung, The Manufacturing Institute's Heroes MAKE America program will be able to grow further and help ensure even more of our returning service members have the ability to do so. We are very grateful to Samsung for making such an impactful investment in such an important program."
"As a company with a Korean heritage, Samsung has always been grateful for the incredible sacrifices made by the U.S. military during the Korean War. Without American support on the battlefield, the Korea of today would not exist and neither would Samsung," said Tim Baxter, president and CEO of Samsung Electronics America. "As Samsung creates technology to improve and enhance the lives of our customers, we are committed to investing resources that improve the lives of veterans and military families. With the Heroes MAKE America program, we are combining our values of a strong, qualified workforce with our commitment to serving American veterans and military members."
Heroes MAKE America is a full-time, Department of Defense–approved SkillBridge program aimed at closing the manufacturing skills gap by training our transitioning service members with critical skills and placing them on a path toward a rewarding manufacturing career. The program arms transitioning service members with in-demand qualifications and industry-specific certifications needed for today's manufacturing workforce. Manufacturers highly value the core elements of military training that allow America's soldiers to be the best in the world. The teamwork, commitment to mission, communication and critical thinking skills that are essential to mission success are also essential to manufacturing success. Heroes MAKE America launched in early 2018 at Fort Riley in Kansas and was expanded to Fort Hood in Texas.
Since starting in January 2018, the program has graduated 56 soldiers, who have landed hundreds of job interviews with an 85 percent placement rate into companies such as Allergan, Arconic, Cargill, DuPont, Georgia Pacific, Goodyear, Honeywell, Smithfield Foods, Spirit AeroSystems, Stratasys Direct, TUVA, Tokyo Electron and many more. The program is on track to graduate all 99 service members who have enrolled in the program during 2018.
Sponsors of Heroes MAKE America include Samsung, Arconic, Allergan, Koch Industries, Georgia Pacific, Flint Hills Resources, Invista, Molex, Guardian Industries, Cooper Standard Foundation, Novelis, National Gypsum, Newpark, Procter & Gamble, Associated Equipment Distributors, National Fluid Power Association and Vinyl Siding Institute.
-About the MI-
The Manufacturing Institute is the social impact arm of the National Association of Manufacturers. We drive programs and research to promote modern manufacturing and jumpstart new approaches to growing manufacturing talent. For more information, please visit www.themanufacturinginstitute.org.
The National Association of Manufacturers (NAM) is the largest manufacturing association in the United States, representing small and large manufacturers in every industrial sector and in all 50 states. Manufacturing employs more than 12 million men and women, contributes $2.25 trillion to the U.S. economy annually, has the largest economic impact of any major sector and accounts for more than three-quarters of private-sector research and development. The NAM is the powerful voice of the manufacturing community and the leading advocate for a policy agenda that helps manufacturers compete in the global economy and create jobs across the United States. For more information about the Manufacturers or to follow us on Shopfloor, Twitter and Facebook, please visit www.nam.org.
733 10th St. NW, Suite 700 • Washington, DC 20001 • (202) 637-3000
-About Samsung Electronics America, Inc.-
Headquartered in Ridgefield Park, N.J., Samsung Electronics America, Inc. (SEA), is a recognized innovative leader in consumer electronics, mobile devices and enterprise solutions. A wholly owned subsidiary of Samsung Electronics Co., Ltd., SEA is pushing beyond the limits of today's technology and providing consumers and organizations with a portfolio of groundbreaking products in appliances, home entertainment, Internet of Things, mobile computing, smartphones, virtual reality, wireless infrastructure and wearables, in addition to offering leading content and services related to mobile payments, 360-degree VR video, customer support and more. Samsung is a pioneering leader in smartphones and HDTVs in the U.S. and one of America's fastest growing home appliance brands. To discover more about Samsung, please visit www.samsung.com. For the latest Samsung news, please visit news.samsung.com/us and follow us @SamsungNewsUS.